Welecome To Benchmarx
Your gateway to becoming a CA
Skilled Professors
We have a great team of experienced and qualified professors to assist you
Quality Content
We customise content keeping in mind the ICAI study material, RTP, past question papers etc
Video back-up facility
We provide video back-up facility so that you can cover up the lectures missed
Big Library
We have a library of various books relevant from an examination perspective for reference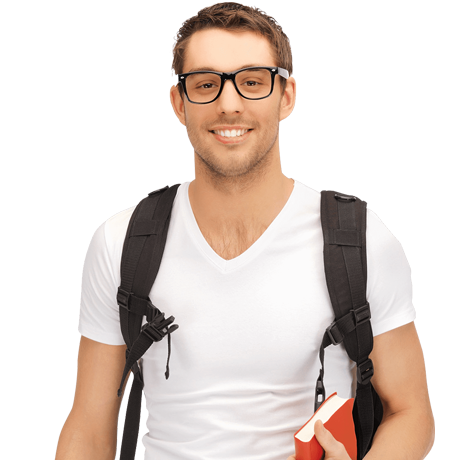 Testimonials
Excellent teaching !!!! Bhavik Sir never restricted it the typical Question & Answer , he went way beyond gave us all other possibilities by making alterations to the given questions and solves for all the "WHAT IF'S" of the questions. So many reference notes here and there which he gave brings about a better understanding & clarity regarding the nuances. Worthy faculty for the 360+ hrs you spend on this subject. Undoubtedly, you can proceed with his classes!!!!
Bhavik sir is the best faculty in Fr according to my experience!! He makes you so comfortable with the subject & genuinely made it so interesting for me. I took the fast track batch & trust me , there was no rush at all , every concept was explained so comprehensively !! I'm so glad i decided on taking his classes 😊 apart from the faculty , the technical support system is also very good , i got all the updates and books very soon after registering! Happy & satisfied 💯
Iam really grateful to you Bhavik Sir for your dedicated lectures and concept clarity. Choosing your lectures for SFM and FR is the best decision I ever made for my CA Final preparations. Thank you so much sir for your great effort in making each concept crystal clear
Words Don't Seem To Be Enough To Express Thankful I Am,For All The Precious Knowledge You All Have Blessed Me With In This  Short Span Of Time.
Bhavik Sir,
The Sir Who Was Ready To Solve All My Doubts Even Before Few Hours Were Left For The Paper. Really Thankful For That Sir ! And Also The Way You Explain Is Just Too Good!!
Ankush Sir,
The One Who Made Ipcc A Really Interesting Game Of So Many Months .Your Excellent Teaching Ability Backed By Your Humour (Sometimes Lame Though But Still ) Was Just Amazing.
I Really Appreciate  Two Of  You For The Limitless Efforts You Both Put, Which Made Me Into A So-Called Knowledgable Person 🙂
With Love,
Hussain